Addiction Killer
We all understand that quitting addiction is no plain sailing, since you have been using it and it is also inculcated in your daily routine and cutting off anything from your daily routine is a tedious task. It requires a complete self-control and a focussed mind. But once you succeed, you can re-shape your own life. One of the best remedy or medication to stop drinking alcohol & to stop smoking is the complete blend of natural herbs called Addiction Killer. Addiction Killer is a big achievement in the field of Ayurvedic medicine to quit smoking & to quit alcohol. It is 100% Herbal medication to stop drinking & to stop smoking.
Addiction Killer is a medicine having NO Side-Effects which can be given to an addict secretly without his knowledge as well. This unique feature doesn't let the addict to know that he has been given any medication to stop drinking or smoking. After some days depending upon particular body type, the addict will lose his interest in drinking & smoking. The Ayurvedic medicine to cure alcohol/cigarette addiction makes changes in the taste buds of the addict, hence he starts disliking the odour & taste of Alcohol & cigarettes.
"Addiction is an adaptation. It's not you… It's the cage you live in. So Take a step ahead and make your life worth living."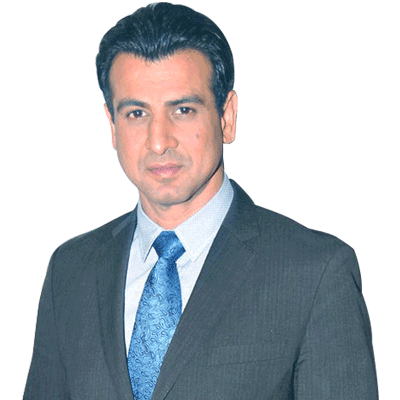 Quit addiction
in just 30 days!
"Addiction Killer makes the addict vulnerable to cure it inhibits craving & removes any toxic substances from the body which is needed to naturally quit addiction."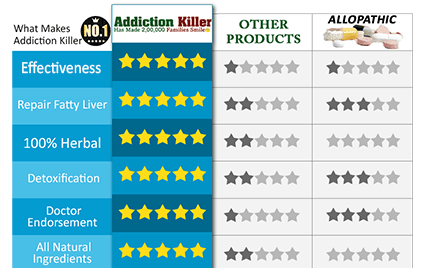 100% Herbal
Product
All Natural
Ingredients
No Side
Effects
Ancient
Ayurvedic Formulation
CAN BE SECRETLY
ADDED TO FOOD

Pay Online and get upto 30% OFF
THE SCIENCE BEHIND
Addiction Killer Formula
Addiction Killer is formulated with help of ancient ayurvedic formula and uses only natural herbs, vitamins and nutrients which result in 100% effectiveness with NO SIDE EFFECTS.
Stage 1- Vulnerability
The Gokharu present in the powder activates the dormant neurons which create a sense of realisation and makes addict vulnerable to cure.
Stage 2- Detoxification
The physiological removal of toxic substances from your body takes places through purification of blood.
Stage 3- Inhibits Craving
Herbs like punarwana & nishodh evoke a response in brain that inhibit the possibility of any cravings for alcohol or smoking.
Stage 4- Eliminates Relapse
A proper dose ensures elimination of any relapse i.e. dependency of alcohol and drugs will be eradicated.
Stage 5- Free from Addiction
The addict is relieved of his addiction and is finally headed towards a happy life.
100% Natural product
with No Side Effects
VERIFIED BY OVER 40 RENOWNED
DOCTORS WORLDWIDE
Please fill free to buy product